ReVolt Battery Technology is a fleet electrification and EV LIB materials extraction company unlocking battery metal resources to build second-life energy storage applications and provide essential raw materials for the battery manufacturing industry.
Our Mission: To enable zero emission bus fleets and accelerate the global shift to the remanufacture, reuse and recycling of Lithium-Ion Batteries.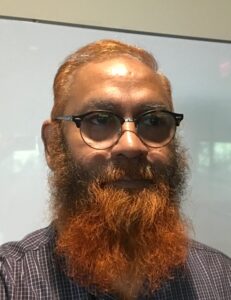 Jan Naidu
Chief Executive Officer
Jan founded ReVolt in 2021. He is a Computer Scientist and an expert in solid waste management technology, with 25 years of experience spanning multiple startups developing SaaS, next-generation recycling and manufacturing processes. Jan holds a Master's degree in Electrical Engineering from Southern Illinois University, Carbondale.